A COMPARATIVE STUDY ON THE USE AND ALLOCATION OF TIME BY WOMEN IN THE USE- VALUE AND EXCHANGE-VALUE SECTORS IN THE RURAL AND URBAN AREAS OF ZOMBA DISTRICT.
Keywords:
ZOMBA DISTRICT, WOMEN
Synopsis
This dissertation examines the inadequency of two t e0retical frarneworks (i.e. the puhlic/private approach and er.:onom i st i c approach) that are common 1 y used in e va l u a t i n g wor, . Jt offers an alternative framework that values work regardless of where it is performed and whether or nc1t such vmrk is t·enumerated.
Downloads
Download data is not yet available.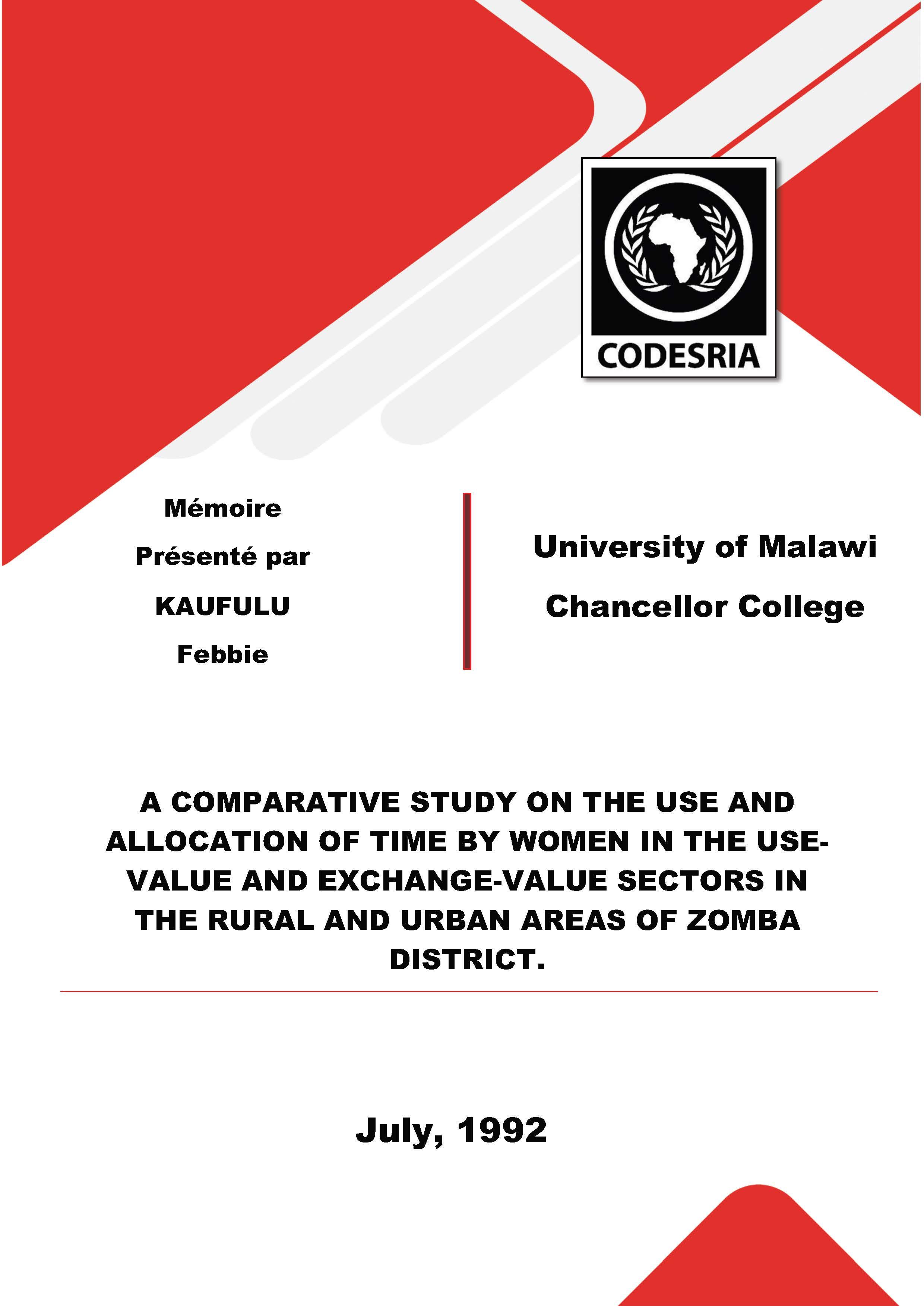 Copyright (c) 1992 CODESRIA Books Publication System