The Meanings of Timbuktu
Synopsis
CODESRIA/HSRC, 2008, 416 p., ISBN 13 978-07969-2204-5
Salt comes from the north, gold from the south, but the word of God and the treasures of wisdom are only to be found in Timbuktu." – 15th-century Malian proverb
In a joint project between South Africa and Mali, a library to preserve more than 200 000 Arabic and West African manuscripts dating from the 13th to the 19th centuries is currently under construction. It is the first official cultural project of the New Partnership for Africa's Development (Nepad), the socio-economic development plan of the African Union, and when the library is built, the cultural role of Timbuktu will be revived, as it becomes the safehaven for the treasured manuscripts. The manuscripts prove that Africa had a rich legacy of written history, long before western colonisers set foot on the continent.
This volume, authored by leading international scholars, begins to sketch the 'meaning' of Timbuktu within the context of the intellectual history of West Africa, in particular, and of the African continent, in general. The book covers four broad areas: Part I provides an introduction to the region; outlines what archaeology can tell us of its history, examines the paper and various calligraphic styles used in the manuscripts; and explains how ancient institutions of scholarship functioned. Part II begins to analyse what the manuscripts can tell us of African history. Part III offers insight into the lives and works of just a few of the many scholars who achieved renown in the region and beyond. Part IV provides a glimpse into Timbuktu's libraries and private collections. Part V looks at the written legacy of the eastern half of Africa, which like that of the western region, is often ignored.
A fascinating read for anyone who wishes to gain an understanding of the aura of mystique and legend that surrounds Timbuktu. The Meanings of Timbuktu strives to contextualize and clarify the importance of efforts to preserve Timbuktu's manuscripts for Mali, for Africa and for the intellectual world.
Downloads
Download data is not yet available.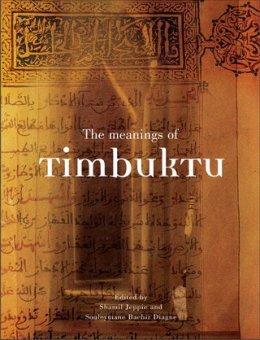 Downloads
Copyright (c) 2008 CODESRIA Books Publication System