CODESRIA Policy Brief No. 4, October 2018 T: he Role of Private Security Firms in Guaranteeing Security on the African Continent by Plangshak Musa Suchi
Keywords:
Security , human trafficking, information technology
Synopsis
Summary
Many African countries recently witnessed an increase in both the number of private security firms and the number of personnel employed as private security officers. This development coincides with a moment in global history in which the entire world is 'fractured' due to multiple emerging and persisting threats to human security. In Africa, where most of the security threats are man-made, private security firms through the range of services they provide contribute to improving the security of lives and property on the continent. This policy brief critically analysed the role of private security firms in guaranteeing security in the face of new and persisting security challenges on the continent. It raised critical questions regarding the impacts and interactions of these firms with state security agencies and the extent to which they ameliorate or worsen social inequalities as well as concerning effective regulation of their activities in Africa. Policy recommendations are made to address the issues.
Downloads
Download data is not yet available.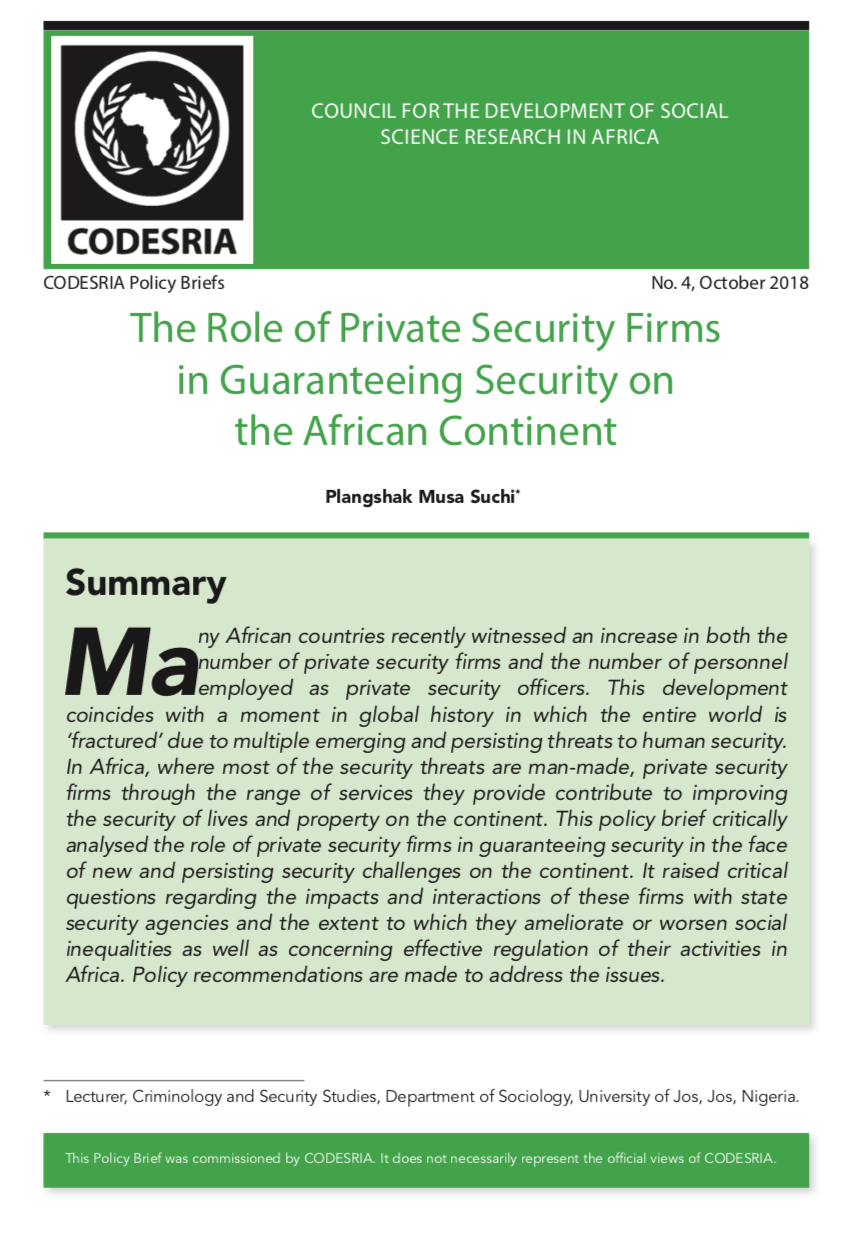 Downloads
Copyright (c) 2019 CODESRIA Books Publication System