CODESRIA Policy Brief No. 1, February 2018 : A Plea for Participatory Ethics and Knowledge Production with Children in Africa by Tatek Abebe
Keywords:
Knowledge Production , Participatory Ethics, Africa
Synopsis
Summary
This policy brief draws on aspects of participatory research and the ethical challenges that surround it. It explores knowledge co-creation and ethics in participatory research with children in Africa. The focus on participatory ethics is justified by the fact that it constituted some of the core features of the 2017 Child and Youth Institute. The policy brief discusses the practice of participatory research informed by the paradigm of Right to be Properly Researched (henceforth, RPR). It highlights the transformative potential of participatory ethics for undertaking collaborative, ethical research with children. In so doing, it argues for the importance of advocacy for/with/by children as well as the value of capacity building in order to promote research that respects children's dignity and produces positive social change in Africa.
Downloads
Download data is not yet available.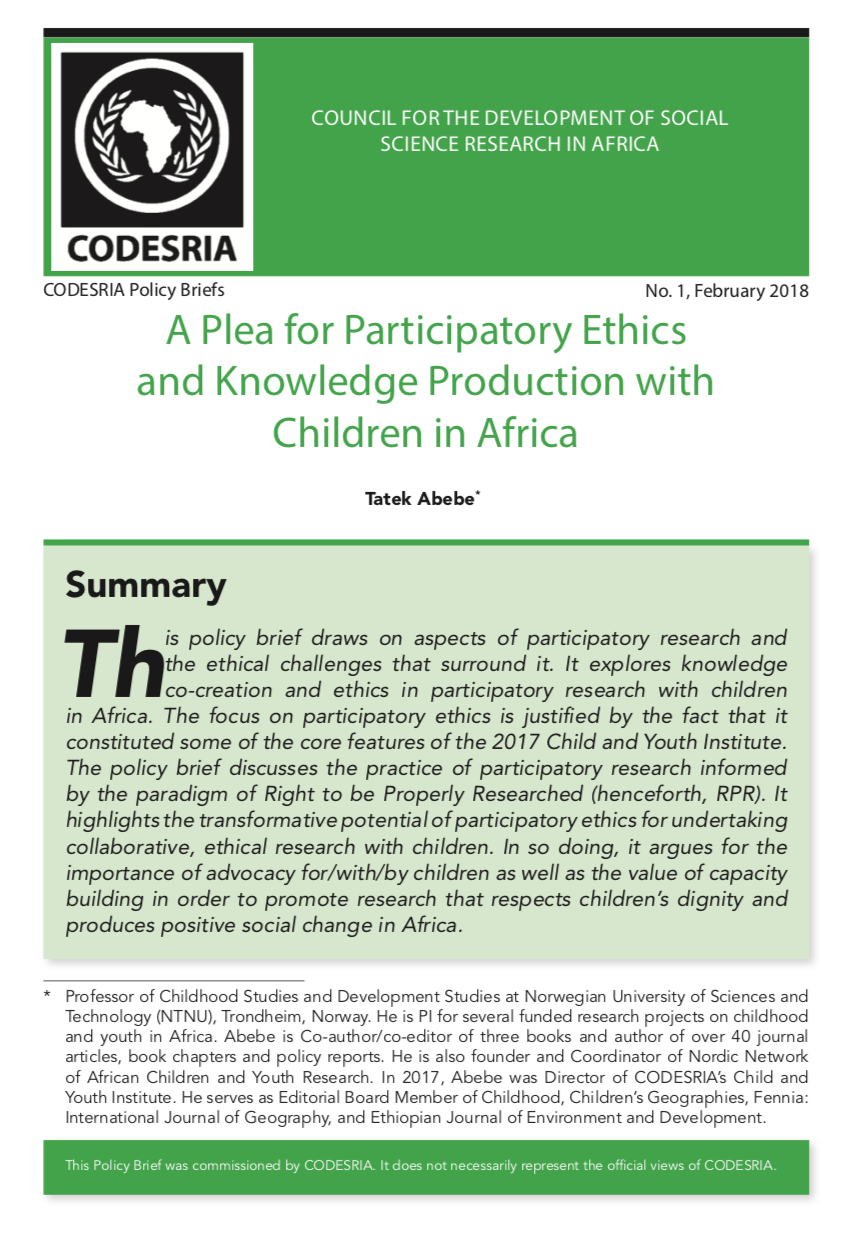 Downloads
Copyright (c) 2019 CODESRIA Books Publication System