Social Policy in the African Context
Keywords:
Social, Policy, African, deployment, macroeconomic, broadly, social provisioning
Synopsis
The 'counter-revolution' in Development Economics in the 1980s fundamentally altered the way the state 'thinks', which is evident in the state's retrenchment and reconstitution of the state's relationship to its citizens. The combination of deflationary macroeconomic policies and a residual approach to social policy, broadly, and social provisioning, more specifically, fundamentally altered the post-colonial trajectory of public policy in Africa. Despite the neoliberal ascendance that nurtured the more residual direction of social policy, the contention for an alternative vision of social policy remained and advanced with vigour. The chapters in this volume were initially presented at the inaugural Social Policy in Africa Conference, held in November 2017 in Pretoria, South Africa. The essays document the shifting trajectories of social policy in Africa, the current state of play in the field, and the alternative vision of social policy framed by the idea of Transformative Social Policy. Specific contributions range from the deployment of social policy in framing the nation- building project, endogenous mutual support institutions, land and agrarian reform as a social policy instrument, the gender dynamics of social policy, and the mechanism enabling the spread of cash transfer schemes on the continent. A soft copy of the book is available for purchase through the CODESRIA Online Bookshop 
Downloads
Download data is not yet available.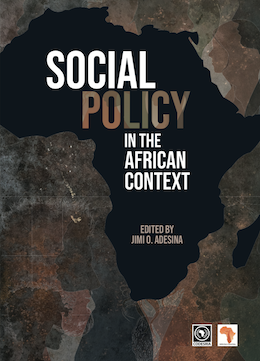 Downloads
Copyright (c) 2021 CODESRIA Books Publication System